Focused Ion-Beam Lithography (Raith Velion)
Jump to navigation
Jump to search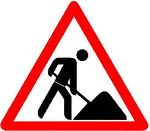 Work In Progress
This article is still under construction. It may contain factual errors. Content is subject to change.
Focused Ion-Beam Lithography (Raith Velion)
| Description | Focused Ion Beam Lithography |
| --- | --- |
| Manufacturer | Raith GmbH |
| Model | Velion |
About
VELION is a novel FIB-SEM instrument dedicated to advanced nanofabrication, in which FIB is the true priority technique. An evolution of Raith's ionLINE, the ion column at the vertical position features a unique design to meet the most demanding nanofabrication requirements. It is supported by a field emission SEM solution as well as a highest-precision laser interferometer-controlled sample stage.
With its FIB-prioritized nanofabrication setup, including SEM and a high-accuracy stage, VELION allows for versatile use in four different operation modes that offer
• direct and versatile FIB patterning for simplified, flexible, 3D, and automated processing
• highest-precision nanofabrication over extended areas and periods of time with both FIB and SEM
• SEM imaging for in-situ process control, inspection and sample preparation.
The Raith Velion ion beam tool was installed at UCSB in 2020 and signed off and avaiable for. use in early 2021.
Detailed Specifications
nanoFIB column:
Liquid Metal Alloy Ion Sources (LMAIS) providing ions for Gallium-free patterning (Au, Si)
High resolution patterning capabilities (minimum feature size < 15nm)
Fully corrected write fields (distortion, stigmation)
Long term current stability (days)
Laser Interferometer stage:
Mechanical movement at 1nm precision
Continuous stage modes for stitch free FIB patterning on full 4"wafer scale
Stitching and overlay accuracy:  < 50 nm ( mean+3 sigma)
FE SEM
Process control for rapid prototyping
Additional Capabilities:  
Automated height sensing to detect sample surface height variation for automated correction
Pt Gas Iinjection System (GIS) deposition
Raith Nanosuite software including CAD (GDSII) navigation & patterning
Recipes