Maskless Aligner (Heidelberg MLA150)
Jump to navigation
Jump to search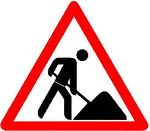 Work In Progress
This article is still under construction. It may contain factual errors. Content is subject to change.
Maskless Aligner (Heidelberg MLA150)
| Description | Maskless I-Line Photolithography |
| --- | --- |
| Manufacturer | Heidelberg Instruments |
| Model | MLA150 |
| Materials | I-Line Photoresists |
About
The MLA150 allows for arbitrary direct patterning of I-Line photoresists, directly from a CAD drawing/file, and alignment to arbitrary features on the sample. The system uses a optical digital light process (MEMS light-field patterning) to programatically expose digitized patterns directly onto the sample - no glass photomasks/reticles are required.
Detailed Specifications
Wafer size:
Wafer / substrate thickness:
Exposure optics:
Focus modes:
Alignment:

Modes?
Accuracy:
Repetability
Additional manufacturer options (none installed on our systems):

Focus option?
Dual lasers?
High-resolution option?
Uniformity:
Write speeds:
Documentation
Design Tools/Info
Recipes